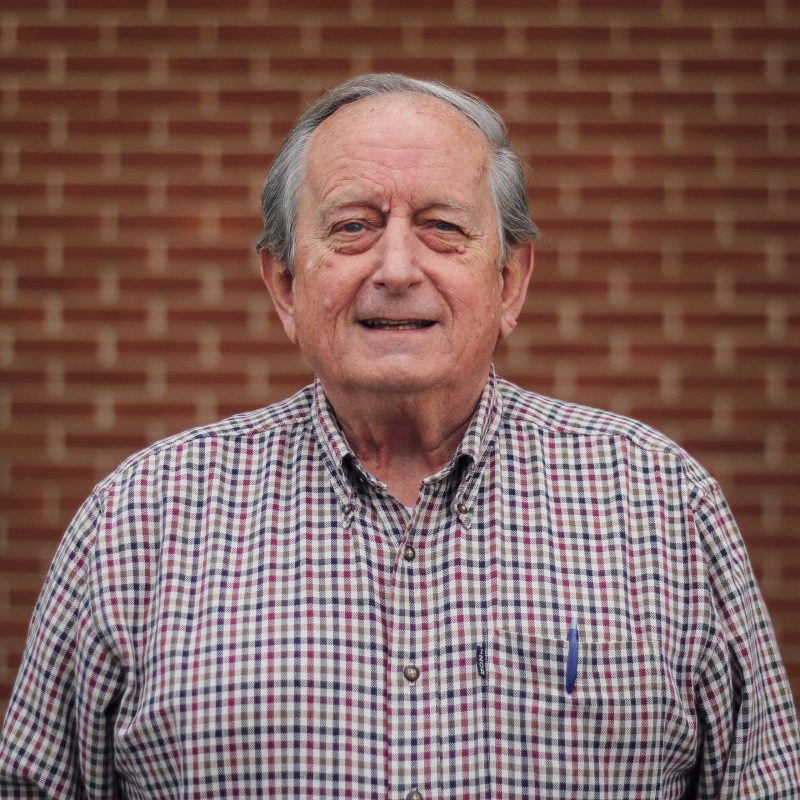 Associate Pastor
Jim Winters
---
Jim Winters was born in Fort Worth, Texas on November 5, 1949, while his father was on staff with Pastor J. Frank Norris at the First Baptist Church of Fort Worth. Raised in Chester, Pennsylvania–where his father had followed the Lord's leading and founded the Chester Baptist Temple in 1951–Jim was blessed to be under the constant preaching of God's Word, and at a young age realized his need of a Savior. It was after a Sunday night's soul-stirring message on "hell" that the Holy Spirit convicted his heart of the need for repentance and acceptance of what Jesus Christ had done for him on the cross of Calvary. That night he was privileged to have his mother lead him to the Lord, and the gift of eternal life became a reality. 
After high school graduation in June of 1967, at seventeen years of age and with guidance from his parents and the Holy Spirit, Jim entered the Bible Baptist Seminary (now Arlington Baptist University) to determine God's will and plan for his life.  It was during his sophomore year that Sharon Fields caught his eye.  They had both been selected for two traveling singing groups that represented the college, one during the semesters on weekends, and the other which toured the country eight solid weeks each summer.  In August 1969 they were married in Brunswick, Ohio. Following graduation in May 1971, Jim began his first position as Minister of Music in August 1971 (after fulfilling their summer singing commitment) at the Calvary Baptist Church in Wayne, Michigan, where Dr. Weldon Spracklen was the pastor. All three of their children, Twana, Damon, and Tonya were born while they were serving in Wayne. A little over eight years later, the Lord began to prepare their hearts for a move to the Worth Baptist Church of Fort Worth, Texas, to become the Minister of Music, where Dr. Raymond Barber pastored. The Lord was blessing their desires to serve the wonderful people there, but after another eight years passed, God had yet another path to be followed. He opened doors, and in July of 1987 led them to their current location at Grace Baptist Church of Middletown, Ohio.
It has been Jim's privilege to serve as Music Pastor under Dr. Ron Schaeffer, Dr. Howard Sears (during a five-month interim), Dr. Roger Green, and Dr. Max Fernandez. In April 2013 Pastor Fernandez asked Jim to become his Associate and Music Pastor, and in September of 2017 he transitioned into his current role as the Associate Pastor of Member Care Ministries. Jim's responsibilities involve planning monthly meetings and two seasonal trips with our Seasoned Saints, weekly contacts and monthly meetings with the Master's Daughters, regular visitation and activities with the Contenders, coordination of the Shut-In ministry, overseeing Members-Helping-Members, administration of Grace Memorial Gardens, and teaching the Harvesters Adult Sunday School Class.
Jim and Sharon have twelve, healthy grandchildren (who all, praise the Lord, have made professions of having accepted Jesus Christ as their personal Savior) spread out all the way from Ohio to Tennessee to Texas to Michigan.